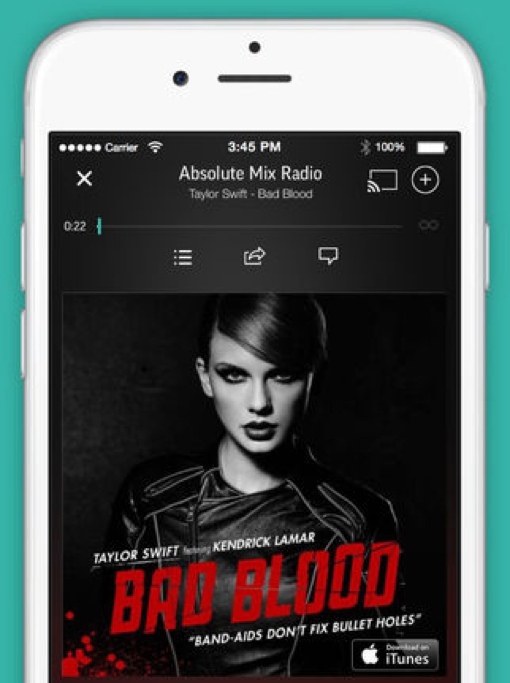 Streaming radio site TuneIn today launched a brand new subscription service that removes the advertisements from over 600 stations, provides play-by-play livestream audio of Major League Baseball (MLB) and Barclays Premier League games and allows access to an audio book listening library. TuneIn Premium, as the service is called, will set you back $8 per month.
TuneIn, available both online at Tunein.com, through the TuneIn mobile apps and TuneIn smart TV apps, is host to over 100,000 radio stations and 5.7 million podcasts. The new TuneIn Premium service makes 600 of those Internet stations (from Jazzradio.com; 977 Music and more) available free of advertisements. You likely won't find your local top 40 radio station in the commercial-free section, but it's almost certainly available in some form. It's a neat way to stay connected with local news, even when you're not local at that moment.
The subscription service is compelling for baseball fans – at least those who like hearing a traditional radio play-by-play. TuneIn Premium subscribers have access to home and away MLB feeds for every single game, including Spring Training and World Series games. Soccer fans, meanwhile, can enjoy over 1,000 Barclays Premier League play-by-play events per season in English, Spanish and Mandarin. Subscribers can access English commentary for Bundesliga soccer games as well.
Last but not least, TuneIn Premium subscribers can listen to a selection of over 40,000 audiobooks from Penguin, Random House, HarperCollins and Scholastic. Available titles include Freakonomics, Game of Thrones, Lean In, The Girl With The Dragon Tattoo and more. There's likely to be a lot of overlap if you're already using an audiobook service like Audible or Oyster, however.
For more about TuneIn, visit tunein.com. Want to stream music, but don't want to pay a monthly fee for the privilege? Check out these best places to find free music online. You should also check out these 6 apps that turn your phone into a radio – many offer free listening options.
[Image credit: TuneIn]