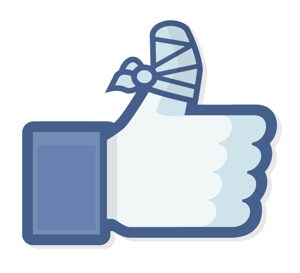 With teenagers, fads come and go. Justin Bieber is yesterday's news. Abercrombie and Fitch is no longer cool. Nobody goes planking anymore. And snap bracelets? What are those, grandpa?
Now, there's a new victim of teens' fickle tastes: social network Facebook. According to a marketing study by Piper Jaffray, Twitter has replaced Facebook as the "most important social network" in the average U.S. teen's life.
It seems that constant scandals over privacy, data leaks, and the proliferation of the social network amongst us older folk have worn on teens' opinions of Facebook. Only 23% of teens view it as their top social network, down from 42% a year prior.
Twitter, meanwhile, was picked as teenagers' top networking site, with 26% calling it the most important. But it's support amongst teens is largely stagnant – the social network gaining the most popularity with teens is Instagram. In Fall 2012, only 12% of those surveyed called Instagram their top social network. Now, nearly twice as many do. And its support seems likely to continue growing, along with related photo- and video-sharing networks and apps like Vine and Snapchat.
For more on the Piper Jaffray survey, visit the company's website.