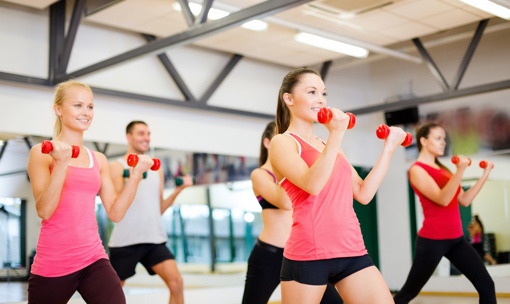 Experts tend to agree that one of the best ways to meet a major goal is to share details about your goal with friends and family to keep you accountable. It should be no surprise, then, that social network Twitter is a popular destination for those of us making a New Year's resolution for 2015. Millions have been using hashtags like #NewYearsResolution and #NYResolution to share their plans for the coming year with the world.
Because of the public nature of Twitter, it's easy to collect and analyze this data and see which resolutions are the most popular. So, what resolution tops peoples' lists for 2015? According to research performed by Twitter and posted on its official blog, the number one resolution for 2015 is to "work out," while the related resolution to "lose weight" came in number three. The full top 10 list, based on English-only searches, reads as follows:
Work out
Be happy
Lose weight
Stop smoking
Unplug
Be the best (at a skill)
Stop drinking
Love myself
Work harder
Don't f—k it up
Thankfully, technology can be a major help in accomplishing some of the most difficult of these resolutions. Fitness trackers and apps can help you stay active and measure your progress toward your goals; the right productivity apps can help you work smarter, not harder. There are even apps to help you quit smoking and learn new languages and skills. I recommend checking out Techlicious's recent feature on the best New Years resolution apps to help you stay on track.
[Fitness class via Shutterstock]