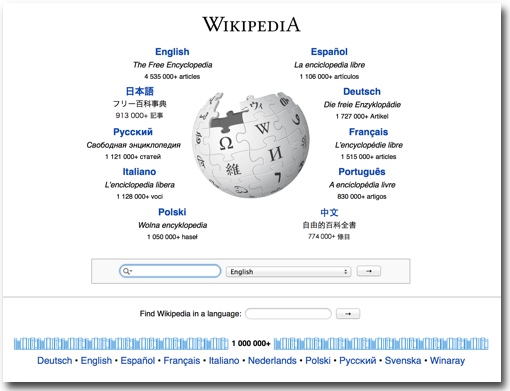 User-edited web encyclopedia Wikipedia announced a new rule Monday requiring that article editors disclose whether their contributions to the site have been requested and paid for by a third party.
Specifically, Wikipedia now instructs paid editors to "add your affiliation to your edit summary, user page, or talk page, to fairly disclose your perspective." Paid edits must further adhere to site guidelines on writing neutral copy.
The majority of Wikipedia's 4.5 million articles are written and edited by ordinary users like you and me and experts like scientists and historians. Increasingly, though, companies and other entities are paying people to make favorable edits to articles, replacing independent content with PR copy. The problem is especially prevalent in the political community, with congressional staffers being repeatedly accused of scrubbing negative content about their employers.
Eleven of America's largest PR agencies have publicly agreed to abide by Wikipedia's new rules, Ad Age reports. Late last year, the Wikimedia Foundation blocked or banned over 250 accounts believed to be associated with PR firms for violating site policies against sockpuppets and non-neutral editing.
The new rule does not affect unpaid volunteer editors, nor will it impact academics, librarians and museum directors who write expert-level content for the site as part of their job. Such professionals will need to disclose their employer only when writing about their employer directly.