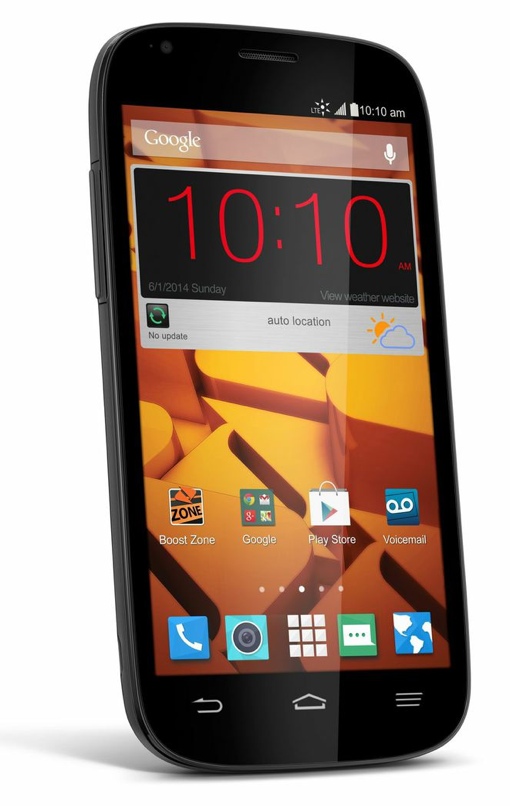 No-contract phone manufacturer ZTE today introduced its new ZTE Warp Sync, a surprisingly well-equipped Android smartphone designed for the Boost Mobile network.
Typically, choosing a prepaid carrier means you need to settle for an underpowered smartphone running an older build of Android. Not so with the Warp Sync. The powerful device has a 1.2GHz Quad-Core Snapdragon processor running Android 4.4.2 KitKat, front and rear cameras (1.6MP/8MP), 2GB of RAM, 8GB of storage and a 5-inch HD Gorilla Glass display.
Clearly, the Warp Sync isn't designed to deliver the same amount of power as a truly high-end iPhone 6 or Samsung Galaxy S5. What it is designed to deliver is value: The ZTE Warp Sync costs just $179.99 off-contract – a third of the price of the competition.
Boost Mobile pre-paid service plans start at $40 per month for unlimited talk, text and 500MB of data. That's a better deal than the company has offered in the past, though you should compare it to T-Mobile's new Pay as You Go $3 monthly plan and the new Virgin Mobile Custom pay-for-what-you-use plan before you pull the trigger.
The ZTE Warp Sync will be available at Boost Mobile starting August 26.