5 Reasons to Ditch Your iPhone for an Android Phone
Techlicious editors independently review products. To help support our mission, we may earn affiliate commissions from links contained on this page.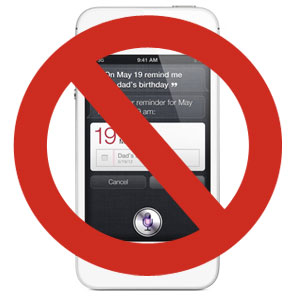 While smartphone users tend to be polarized—iPhone lovers who hate Android, or vice versa—there are those who walk the fence and appreciate the merits of both. While I've been a happy iPhone user since the smartphone's genesis, I recently jumped ship and went over to the other side. It wasn't anything Apple was doing wrong. In fact, I'd say the company does everything well and the iPhone interface is incredibly intuitive.
So why change? Even though the iPhone is great, Android phones offer some things the iPhone doesn't. Here's a short list.
1. The iPhone's Screen Isn't the Best for Browsing
Although Apple has changed little things in its form factor since introducing the iPhone in 2007, it has kept the screen size at 3.5 inches. For people like me who do a lot of Web browsing, this is far from the best option available. I'd even go as far as saying surfing the Internet on the iPhone is a miserable experience all because of that small screen. On the other hand, you can get an Android phone with a huge display. Check out the Samsung Galaxy Nexus as one example.
2. Turn-by-Turn Navigation is Amazing on Android
Sure, the iPhone has Google Maps, but it only makes sense that it works infinitely better on Google's own operating system. Android's free turn-by-turn navigation is nothing short of phenomenal, and the lack of it on the iPhone is a big sticking point with a lot of people. Tell your Android phone where you're going and it will track your exact location in real time with your next turn indicated on the top of the map and a voice that audibly tells you when to make it. It's nearly as good as a Garmin but it won't set you back a penny.
3. Other Google Products Work Great on Android Too
Take a look at Gmail, for example. On the iPhone, you access your Gmail account in the same way you get to a Yahoo or Hotmail account—by setting up an account through the iPhone's mail client, which provides the same interface regardless of where your mail is coming from. And it's greatly inferior to Gmail on an Android device. There is a Gmail app you can get for the iPhone that is an improvement, but it's not great.
YouTube and Google+ are better on Android, as I imagine pretty much all Google products would be. And if you make a change to your Google Calendar on your desktop it updates to your phone over the air.
4. You Don't Need Siri
While Apple's voice assistant, Siri, has gotten a lot of attention since last October, Android phones actually have had voice commands for a while. You can call a business just by saying, "Call (name of business) in (city, state)" and it finds the number in an instant and makes the call with only one touch. Or you can say "Navigate to 1234 Holly Street in Sarasota, Florida" and Google Maps Navigation will launch. And you can search for anything on the web just by saying, "Search for…" So even though Siri might be smarter or more fun to play around with, when it comes down to the making your most common tasks easier, Android voice commands work just fine.
5. Android is More Open
In addition to providing greater hardware choices, it's also much easier for developers to publish their apps to the Android marketplace compared to Apple's App Store. While this does raise some security concerns, it also means you can get apps on Android that you can't on iOS.
High-tech whizzes also like to customize their Android phones by removing preloaded "bloatware" installed by carriers or installing custom versions of an operating system (also known as ROMs) created by developers who have optimized the stock version in some way. These custom ROMs usually involve more frequent updates that fix bugs and new features since developers can be more nimble than huge cellular carriers and handset manufacturers. But if all this sounds Greek to you, leave your phone alone. These kinds of changes to your system can render a phone useless if you don't know what you're doing.
Discussion