3 Ways to Find Out if Your Spouse is Using Ashley Madison
Techlicious editors independently review products. To help support our mission, we may earn affiliate commissions from links contained on this page.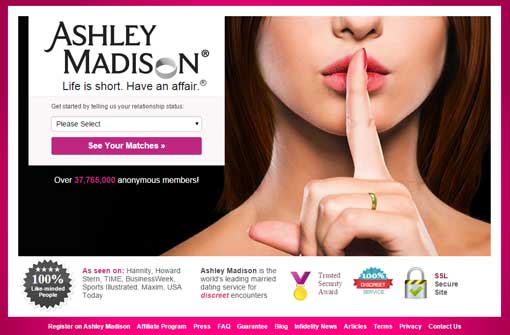 This weekend, it was revealed that popular adultery website Ashley Madison fell victim to a hacking group called The Impact Team. That group says it now knows the identities and contact information of over 37 million cheaters who have used the site, mainly in the U.S. and Canada. And unless the Ashley Madison site is taken down for good, the criminals warn, they'll publicly reveal the company's complete client list.
Of course, this particular story is still unfolding. The identities of most of those millions of cheaters are still cloaked – for now. The Impact Team has released a few customers' names and details to prove it actually had stolen the data, but it appears that Ashley Madison has had some success in taking down links and slowing the data's spread. It's yet unknown whether – or how or when for that matter – the identities of the 37 million cheaters will be revealed.
Concerned that your wife or husband might be cheating on you using the Ashley Madison site? There's no need to wait for the hackers' next move – there's plenty you can do to find out if your partner is cheating (or has cheated) via Ashley Madison right now. Here are some smart first steps to take if you really must know.
1. Look for the Ashley Madison app
While it's unlikely that a cheater would keep the Ashley Madison app on their phone's home screen, there are a number of ways to hide apps on iOS and Android. If your partner uses an Apple iPhone, you can find the app anywhere on the device by performing a Spotlight Search. Touch the middle of your screen and then swipe down. On Android devices, you'll want to open the menu in the app drawer and select "Show hidden apps."
2. Look at your credit card statement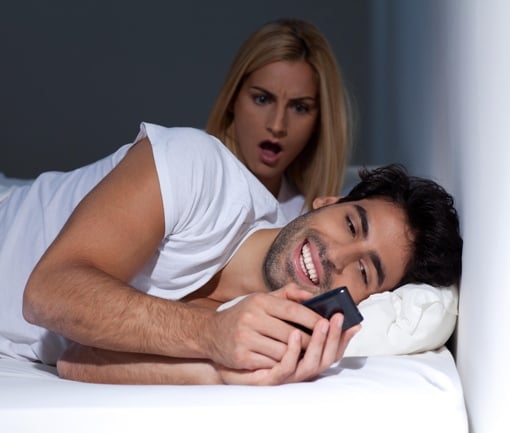 Ashley Madison is a paid service, so if your significant other is using it, there's bound to be evidence hiding in your financial records. In the past, the company has showed up on credit card statements as "Ashley Madison," but more recently, it's been appearing as "AMDB." The site changes its billing ID frequently, so keep an eye out for the site's telltale $19 recurring monthly charges and $49 message access fees. Cheating with Ashley Madison, it seems, is incredibly expensive to do.
It's also worth noting that many people purchase subscriptions through the Ashley Madison mobile app. Keep an eye out for unusually large iTunes charges – in-app purchases can range from $19.99 to $99.99. You can view these past purchases in the iTunes Store, but specific details may be locked behind your partner's Apple ID, even if Family Sharing has been enabled.
3. Look at their browser history
Many cheaters use their browser's incognito mode, delete their browser history and erase all their cookies after visiting personals sites. Not all do, however, and plenty who do occasionally slip up and forget to erase their tracks. Keep an eye out for visits to sites like Ashley Madison and Adult Friend Finder, along with visits to more innocent personals sites like Match.com or OKCupid.
Update 8/19/2015: You can now download the full data file with profile information on all cheaters from PirateBay.nm.
Update 8/24/15: You can lookup hacked Ashley Madison email addresses directly through ashley.cynic.al. However, be aware that any email addresses checked could potentially be stored and tracked by the site.
[AshleyMadison, Man texting mistress via Shutterstock]
Discussion