The Ultimate Holiday Shopping Survival Guide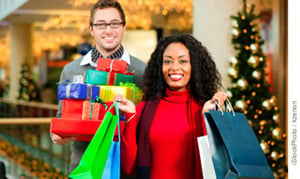 Today is Black Friday, the official start of the holiday shopping season. And we're all faced with a thousand questions. What gift should I buy? Where can I get the best price? Should I get an extended warranty or save my money?
I have some answers to help you out! And please check out our new Techlicious Shop for my favorite gift ideas. Buying your gifts through our store helps support Techlicious!
Help with selecting gifts
Holiday 2011 Tech Gifts for Kids
Holiday 2011 Gift Guide for Your Significant Other
Tech Toys that Keep Kids Thinking
Five Tech Products Under $50 Everyone Should Own
HDTV Buying Guide 2011
Digital Camera Buying Guide 2011
The Best Affordable Photo Books
Finding the best deals
The Best Black Friday & Cyber Monday Websites
3 Ways Shopping Apps Will Save You Money
Choosing the Best Place to Buy a New TV
How to Save Tons of Money When Buying a Cell Phone
Decide.com helps you decide best time to buy tech gear
Special Black Friday Deals
Black Friday Steal: All Phones are $.01 on Amazon Wireless
Techlicious Deal: Save 58% on a Samsung DualView Camera Bundle
Apple Black Friday discounts leaked for iPad, iPod & MacBooks
Black Friday Weekend HDTV Deals - 54 Models Under $500 up to 52% Off
Shopping safely
6 Great Tips for Shopping on Amazon
FTC Cautions Consumers on Penny Auction Sites
Choosing the Best Place to Buy a New TV

Saving money AFTER you buy
What Retailers Don't Want You to Know about Extended Warranties
How to Get the Most Value When Trading-in Your Electronics
Discussion