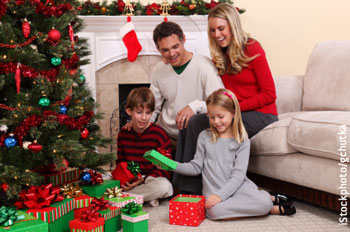 Whether you're an early shopper or crave that last-minute adrenaline rush, we worked with LeapFrog to pull together some tips to help you shop smart, save money and avoid technical glitches on the big day.
Clip or click before you buy
No sales ad? Doesn't mean there aren't deals to be found! It always pays to check a coupon site for free shipping or discounts before you check out at your favorite online retailer. DealNews.com, LogicBuy.com and Brad's Deals are reliable options and have savings on a wide range of products.
Do your shopping homework in a hi-tech way!
When you see a great price, how do you know it's the best price? Use your smartphone's camera to photograph the product's barcode, then compare pricing online and at other retailers with price-checking apps. RedLaser and ShopSavvy apps, available for both iPhone and Android, are two great choices.
How early is too early?
With so much hype around Black Friday and Cyber Monday, are they really the best times for good deals? Actually, recent studies reveal that early December usually yields the best holiday gift prices. Check out Decide.com for pricing predictions on cameras, TVs, laptops and phones.
That "extra something" goes a long way
Take some time to take big gifts to a whole new level. Whether it's a ruggedized case, a game or book for an existing electronic device or a travel charger, find what your gift recipient can't live without and make it even more indispensable!
When would you want that warranty?
Should you pay extra for that extended warranty? Consider third party extended plans and insurance from Square Trade or Worth Ave. Group, which cost less than many store plans and can be purchased after the fact. Or pay in full with a "Signature" Visa card, MasterCard or American Express card for double (up to one year) the manufacturer's warranty.
A little prep avoids a lot of drama
Kids will be anxious to play with their new toys as soon as they're unwrapped, so make sure they are ready for play before the big day. This includes having the right number and type of batteries and completing software downloads to customize toys and set up handhelds or tablets.