The Best Cloud Storage Services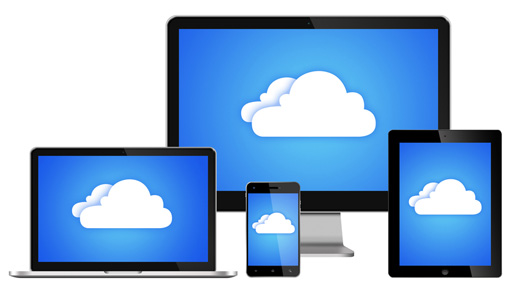 In the world of cloud storage services, there are two basic types: backup and sync.
Backup services are designed to provide a copy of your files in case something happens to your computer and serves as a digital archive. As such, most services offer full system back up, not just files, so they're the solution for restoring your computer should it fail. Backup services typically allow one computer to be backed up, but you can view those files from mobile devices. Backup services are fairly low cost, with unlimited storage options starting around $60 annually.
Most backup services store files on their own servers, but some backup services, like CrashPlan and PogoPlug Cloud, let you store your files on a friend or family member's computer. There are also standalone hard drives for backup that are Internet-connected, including the Western Digital My Cloud (4TB drive: $219 on Amazon) and Seagate Central (4TB: $199 on Amazon). Both of these backup options also let you access your files remotely and share folders and files with family and friends. They provide a personal cloud sharing service.
Sync services also store copies of your files on their servers. However, sync services are designed to work across multiple computers. Any computer linked to an account has access to all of the files, and changes to files are automatically synced across all of your computers.
Sync services focus more on files you're actively using, rather than serving as an archive. Services often only backup files in a designated folder and its subfolders, SugarSync being a notable exception. Some sync services, like Google Drive, Dropbox, SugarSync and Microsoft's OneDrive, will let you selectively sync folders, so you aren't storing copies of every file on every computer. Data storage is more costly for sync services than for backup services, with no major services offering unlimited storage. All Most provide a limited amount of free storage, usually 2GB or 5GB.
So how do these major services compare?
Important features to look for
When evaluating a cloud service, there are a few key features you really shouldn't do without.
Encryption: All of the top services encrypt your data while en route from your computer to their servers (look for the "https" in the url) and some, like SugarSync, Dropbox, Box, iCloud, Carbonite and Mozy will store it encrypted on their servers. Services, like Carbonite and Mozy, will also encrypt files on your computer using your own encryption key, so even the service companies themselves can't access your information.
Versioning: When you use a sync service, only the most recent copy of a file is visible on your computers. Services that have versioning let you open files at prior save points. Usually you can go back and access at least the five prior save points. Some services will only save copies for 30 days.
File/Folder Sharing: If you're working on a group project or want to share a photo or an album of photos with friends and family, you'll need file and folder sharing. Most services will let you designate whether a person can only read a file or folder or if they can change and upload files. Some services will only let you share links to files.
PC, Mac and Mobile Apps: Look for a service that covers all of the computers in your home and business, as well as those you collaborate with, if you're going to share files. You'll also want the ability to access your files from your mobile devices. Most services let you view, download and email your files from within their mobile apps.
Extra features
These features aren't must-haves, but they may be important in determining which is the best service for your particular needs.
Selective Sync: You may not want to sync every file that resides on your cloud service with every computer. As its name suggests, Selective Sync lets you decide which folders and files you want to sync on a per machine basis.
Sync Outside Service Folder: Many services create a folder on your computer where you must place all of the files you want to sync. A few services let you designate folders outside of the main service folder to sync.
Media Streaming: Some cloud services, including DropBox, Sugar Sync, iCloud, and OneDrive, allow you to listen to music or watch videos streamed from their servers (Carbonite allows just music streaming). That means you don't have to save large movie files to your mobile device if you have a high-speed data connection. (Note: Only copy-protection-free files can be streamed, unless they're streaming to an app that can verify your purchase.)
System Restore: Services that focus on file backup, like Carbonite and Mozy, offer full system restore if your computer dies. So your operating system and programs can be restored in addition to your files.
The Best Cloud File Storage Services
The best cloud sync service is SugarSync. It offers every one of my important and extra features for a cloud sync service, allowing you to save your files where it makes the most sense, instead of a specific folder, store your files encrypted and supports a wide range of mobile devices.
If you need a service with full system restore, my choice for the best file backup service is MozyHome. It has the best file sync options of the back up services and gives you the option of encrypting your files with your own key on your computer, so even Mozy can't take a peek.
Cloud File Storage Services Compared
Site
Google Drive
Microsoft OneDrive
SugarSync
Dropbox
iCloud
Box
Carbonite
MozyHome
Free Storage
15GB
15GB
None
2GB
5GB
10GB
None
2GB
Cost per year for 100GB
$24
$23.88
$100
$99
No 100GB option
50GB is $100
$120 (Personal), $60 per user (Starter business)
Unlimited for one computer, $60
$110: 125GB & 3 computers
Encryption
In-transit encryption only
In-transit encryption only
In-transit and stored encrypted
In-transit and stored encrypted
In-transit and stored encrypted
In-transit and stored encrypted
Encrypted before upload, use your own key
Encrypted before upload, use your own key
Versioning
Yes
Yes
Yes
Yes
No
For business plans
Yes, all files 30 days or 3 months for synced files
Yes, 30 days
Sync outside
service folder
No
No
Yes
No
No
No
There is no service folder
No
Selective Sync
Yes
Yes
Yes
Yes
No
Yes
Yes, for devices with Sync & Share software. Only files used within 30 days
No
Share files and folders
Yes
Yes
Yes
Yes
Yes
Yes
Yes, with Sync & Share software or share links to files.
Yes, only with Mozy Sync software.
Apps
PC, Mac, iOS, Android
PC, Mac, iOS, Android,
Windows Phone
PC, Mac, iOS, Android, Windows Phone,
BlackBerry
PC, Mac, Android,
iOS, Windows Phone, BlackBerry
PC, Mac, iOS
PC, Mac, iOS, Android, Windows Phone, Blackberry
PC, Mac, iOS, Android
PC, Mac, iOS, Android
Media Streaming
Yes
Yes
Yes
Yes
Yes
Yes
Yes
Yes
System Restore
No
No
No
No
No
No
Yes, Windows only. For higher tier plans
Yes
File Limits
1TB, except for Google Docs files
10GB
No
No
Photos, videos, documents & other files that can be used with Apple's software
Personal Free: 250MB, Personal paid: 5GB, Starter (100GB): 2GB. 5GB for higher-tier plans
Manual backup of files over 4GB. Auto for higher tier plans
No
[Image Credits: Cloud storage via Shutterstock, SugarSync, Mozy]
Discussion