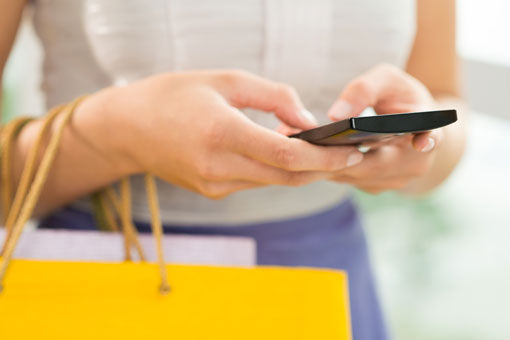 When my daughter was born, we placed an advertisement for a nanny in a local newspaper. At 6:30 a.m. on the first day the ad ran, the phone started ringing. It was the first applicant out of hundreds who would call inquiring about the position. What I would have given then for a disposable phone number — something I could turn off once I'd made my hire.
Today, there are options for keeping your phone number private. Here's what I recommend.
Temporary "Burner" Numbers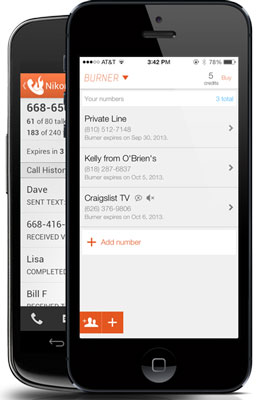 For a temporary disposable number, I like Burner (free on iTunes and Google Play). You get 20 minutes of talk time and 60 texts over a week for free and then you need to buy credits to extend service and buy new burner numbers. New numbers are $1.99 (three credits) for 14 days or 20 minutes or 60 texts, whichever comes first. Or you can pay $4.99 (8 credits) for 30 days of services with unlimited texts and calls. If you want to be able to send photos, there's a Picture Burner package (8 credits or $4.99) for 100 messages (with or without photos), 50 minutes or 30 days, whichever comes first.
Free Long-Term Private Number
For a more permanent calling solution, I recommend Google Voice. You get unlimited calling within the U.S. for free as well as voicemail, call screening and do not disturb, among other features. To receive a call or text, you'll need a smartphone or computer with Internet access and the Google Voice app. Or, you can choose to forward all of your Google Voice calls and texts to an existing number. Outbound calls will show with your Google Voice number, instead of your real one.
Free Ad-hoc Outbound Caller ID Blocking
If you don't want to use your disposable phone number minutes, you can block your outbound Caller ID by turning it off in your phone's call "settings" on your mobile phone, setting it up in your phone management software if you use a digital phone service or dial *67 before the number on a regular landline phone or cell phone (for both you'll need to use the country code, so the it would look like *6712125551212). Your number will appear as unavailable.
[Editor's Note 7/28/15: *67 will not work when calling toll-free numbers (800, 888, etc.) and emergency services, like 911.]
While I value openness — even when it comes to Caller ID, I can see real value in protecting my privacy in a situation where I would be dealing with strangers. It's safer and smarter.
Updated information on November 11, 2015
[woman dialing smartphone via Shutterstock]