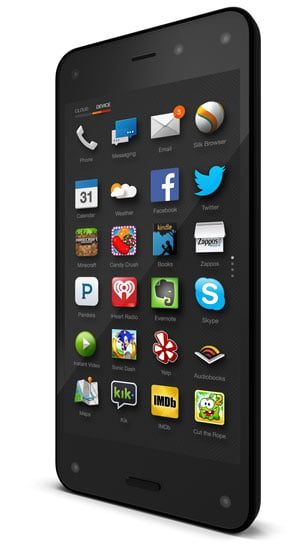 The Fire Phone that Amazon introduced yesterday is truly impressive. Like it did for tablets with the Kindle Fire, Amazon has made Android easy to use for everyone. Unfortunately, there's one big thing missing: Bluetooth 4.0 LE (also known as Bluetooth Smart). Without it, the Fire Phone users will be cut off from the exploding market of health, fitness and home automation devices.
Bluetooth 4.0 started gathering steam when it was included in the iPhone 4S in 2011 and is now a staple spec for any respectable mid-range to high-end phone. Why? Bluetooth 4.0 requires significantly less power than Bluetooth 3.0, which is what the Fire Phone is using.
Lower power requirements means that devices can run for longer—five to ten times as long—or use much smaller batteries. The small battery size is incredibly important for wearable devices and is what's made products like the Misfit Shine possible.
According to a report by Mashable, Amazon says that the Fire Phone will be upgradable to support Bluetooth 4.0 (in fact, Bluetooth 4.0 was mentioned in the application Amazon submitted to the FCC), but hasn't provided a date for when that will happen. This wouldn't be the first time a company has upgraded Bluetooth 3.0 phones to Bluetooth 4.0—Nokia upgraded its Lumia 520, 620, 625 and 720 models to support Bluetooth 4.0 earlier this year—so it's not unreasonable to expect Amazon to do the same.
In the meantime, though, Bluetooth 3.0 remains a big flaw in the otherwise impressive Amazon Fire Phone.