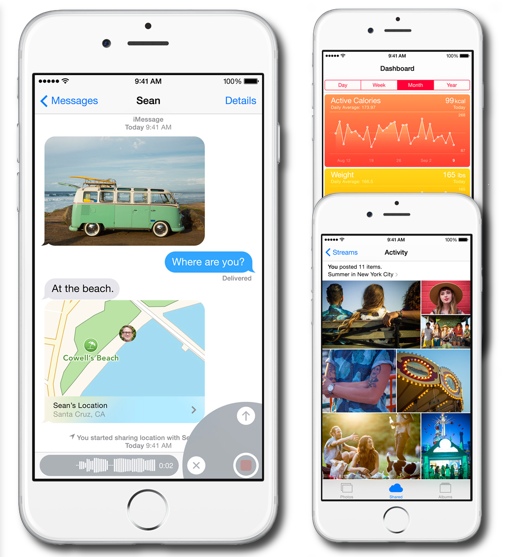 Apple's launch of the iPhone 6 is on pace to be the biggest smartphone event ever. When pre-orders went live last week, the company sold over 4 million units on the first day, more than double the number of pre-orders it received for the iPhone 5 in 2012. And as you might imagine, this record crush is making the long-awaited smartphone incredibly difficult to get.
At Verizon, the first batch of iPhone 6 phones available sold out almost immediately after the 3AM EDT launch last Tuesday. By the time I was personally able to connect to the site and place a pre-order for my mother, delivery dates were already pushed out to mid-October. The 5.5" iPhone 6 Plus phone was in especially short supply, with pre-orders promising delivery a full month after its September 19 launch date.
Other carriers have been swamped with orders as well. Pre-orders for the phone on the AT&T network now push as far as mid-November. Sprint promises delivery of the iPhone 6 Plus in 4 to 6 weeks; you could be waiting as long as 8 weeks to get one from T-Mobile. If you still haven't pre-ordered, your best bet is likely the Apple website – there, delivery is promised in just 3 to 4 weeks.
Can't wait that long to get an iPhone 6? You do have a few options to get the device sooner. You could show up at an Apple retail store at launch this Friday. Each will have limited quantities on hand, but be prepared to arrive before sunrise to start your all-day wait to get one. Smaller cell retailers may have limited quantities available as well. You could also opt for the smaller 4.7" iPhone 6, which is only backordered a week or two post-launch.
The new iPhone 6 boasts a 4.7-inch, 1334 x 750 Retina HD screen, a more powerful processor than before, camera enhancements and an NFC chip that powers the company's new Apple Pay offering. (And, sadly, only Apple Pay – the device doesn't allow for tap-to-pair syncing with accessories or the use of rival mobile wallets.) The iPhone 6 Plus has a 5.5-inch, 1920 x 1080 screen and 20-50% better battery life than the smaller model. The 16GB iPhone 6 is available for $199 with a two-year contract; a 16GB iPhone 6 Plus will set you back $299. Most carriers are offering special iPhone trade-in deals, however, that could put a new iPhone 6 in your hands for free.