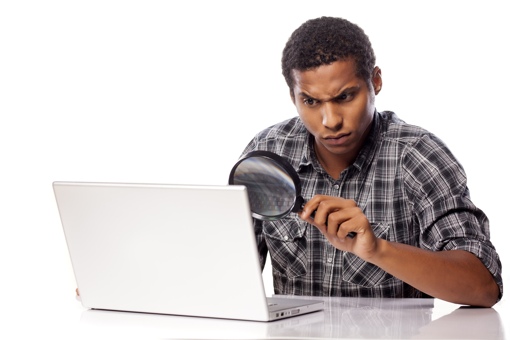 Last year, the U.S. Federal Trade Commission sent a letter (PDF) to online search providers stating that paid ads need to be better differentiated from organic search results. "In recent years," the agency wrote at the time, "paid search results have become less distinguishable as advertising, and the FTC is urging the search industry to make sure the distinction is clear." No fines or punishments were levied at the time – the government was simply trying to push the industry in the right direction.
But recent evidence suggests that not only have search providers ignored that guidance, paid search ads are actually more difficult to spot than ever before. Starting in 2007, Google has placed top-of-page advertisements in a pastel, peach-colored box to distinguish them from organic ads, which have no background coloring at all. The FTC specifically called for this type of "prominent shading" of ads in 2013. But according to researcher Ben Edelman, these pastel boxes have vanished over the last few years.
In 2007, Edelman measured the pastel box behind top-of-page ads to be 93.5% white space. By the time the FTC issued its guidance in 2013, this box had become 96% white space. But rather than make the box more visible, in March 2014, Google removed the coloring behind these ads entirely. Tiny "Ad" flags are now used instead. The change led to a temporary but dramatic increase in the number of people who clicked on the ads, suggesting many were tricked by the change.
"While FTC guidelines call for 'clear' and 'prominent' visual cues to separate advertisements from algorithmic results, Google has moved in the opposite direction -- eliminating distinctive colors that previously helped distinguish advertisements from other search results," Edelman explains. "Intuition and available data indicate that users find this change confusing – contrary to longstanding practice, and less clear than the alternative. This change increases advertisement clicks and hence increases Google's revenue, but Google offers no countervailing public benefits for this approach."
Google, for its part, does not believe its ads are difficult to spot. "We're supportive of the FTC's guidelines and have always prominently labeled advertisements on our search results page," the company said through a spokesman.
Of course, Google is not the only culprit here – ads on Bing and Yahoo are poorly distinguished from organic results as well. Even the industry-friendly Wall Street Journal has noted that search providers are backsliding from federal guidance. The FTC has the power to levy fines against Google and the others for deceptive advertising practices. There's no indication that the agency will take further action, however.
[Man with magnifying glass via Shutterstock]