With the surge in the popularity of cryptocurrency, a new kind of threat has emerged. Cybersecurity experts are sounding the alarm over crypto-malware, a stealthy way criminals exploit their victims' computers to mine cryptocurrency. This parasitic intrusion, also called cryptojacking, is leaving many people bewildered as their computers suddenly slow down to a crawl.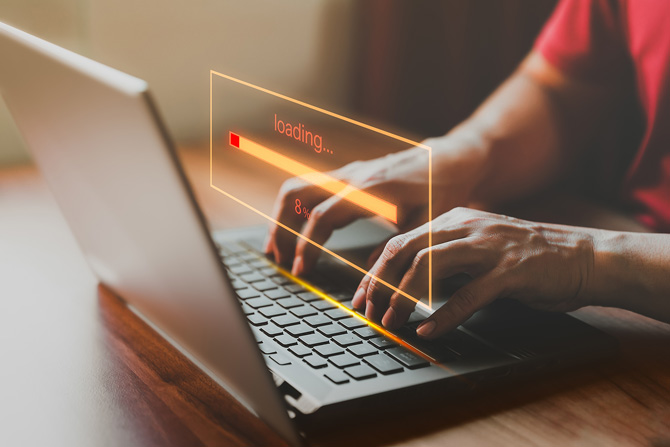 Unlike other malware types that may steal data, cryptojacking operates under the radar, making detection quite challenging. "The new type of malware we see spreading is crypto-malware. The biggest problem is that it is difficult to detect for an average computer user because no data is lost," states Adrianus Warmenhoven, a cybersecurity advisor at NordVPN.
Cryptocurrency mining requires substantial computer power to solve complex mathematical puzzles to add transaction records to the cryptocurrency's public ledger, known as the blockchain. Mining cryptocurrency is a resource-intensive task that requires immense processing power and energy, which makes unauthorized mining on your computer lucrative for hackers.
Detecting crypto-malware can be like finding a needle in a haystack, yet there are telltale signs. "Certain signs can help you determine that your device may have been infected," adds Warmenhoven. A significant slowdown of your computer, constant fan operation due to overheating, and unusually high CPU (central processing unit) usage are primary indicators of possible crypto-malware infection.
How to protect against cryptojacking
Cryptojacking malware can infiltrate systems through malicious websites, email attachments, or even bundled with legitimate software. To protect your computer from cryptojacking entails a proactive approach.
1. Keep your computer and applications updated
Opt in to auto-updates for your computer and applications, so you don't have to check for updates manually. (Read our story on how to keep Windows 11 updated automatically.) Crypto malware often exploits known but unpatched vulnerabilities. The sooner you update, the less likely you'll become a victim.
2. Exercise caution when browsing
As always, you should exercise caution when using the internet. Avoid clicking on suspicious links, downloading documents you're not expecting, or visiting untrusted websites.
For added security, you can install an anti-cryptojacking browser extension. I recommend minerBlocker for Chrome and Edge (also available for Firefox).
3. Use anti-malware software
Anti-malware software can provide an additional layer of security, monitoring your system in three important ways.
Signature detection
At the most basic level, anti-malware software maintains an updated database of known malware signatures to identify and quarantine known cryptojacking scripts before they infiltrate your computer.
Behavioral analysis
The software continuously analyzes the behavior of files and programs to identify potentially malicious activities. If a program is attempting to use a significant amount of system resources or trying to access the network in a suspicious manner, the anti-malware software flags it for further investigation.
Real-time monitoring
The software continuously monitors system activity to detect unusual CPU usage or unauthorized network communications, hallmarks of cryptojacking activities.
There's no excuse for not using an anti-malware program. Windows PCs can run Microsoft's free Windows Defender, which comes pre-installed on all Windows PCs. It receives high marks from third-party testing services, like AV-Test, and is a solid free choice for protection against malware.
However, Windows Defender lacks some extras found in third-party products, including advanced phishing protection and a VPN. For this more comprehensive coverage, I recommend Avast Premium Security ($99 for up to 10 devices) or McAfee Total Protection ($39 per year for up to 5 devices).
Cryptojacking might not be a traditional cyber-attack in which your personal data is at risk, but its secretive nature and the toll it takes on your computer make it a formidable threat. With the knowledge of what to look for and how to guard against these silent invaders, you can secure yourself against the unseen menace of cryptocurrency mining malware.
[Image credit: Man using a laptop with a loading notification via BigStockPhoto]
For the past 20+ years, Techlicious founder Suzanne Kantra has been exploring and writing about the world's most exciting and important science and technology issues. Prior to Techlicious, Suzanne was the Technology Editor for Martha Stewart Living Omnimedia and the Senior Technology Editor for Popular Science. Suzanne has been featured on CNN, CBS, and NBC.