Having a good password is the first step to staying safe online, but it's only the first step. On top of needing strong, unique passwords for every site, you need to know when your passwords have been compromised so you can change them and keep your personal information secure.
Password managers make the first part easy, by helping us generate unique passwords and track them. But the second part has been harder. If a business has been compromised and your data has been stolen, it could be months or years before you're notified — or even before the company realizes it's been hacked. And even if the company announces it immediately, you may not know about it. There's no easy way to find out if your accounts or passwords have been stolen, and that can leave your online accounts vulnerable to attack.
Now Dashlane — our favorite password manager — is trying to bridge that gap with software that not only tracks your passwords, but also lets you know if your password, personal information, or your identity has been stolen. Dashlane 6 adds a new Identity Dashboard that warns you about weak passwords and alerts you if one of your passwords has been compromised or put up for sale on the dark web. If one of your passwords has been compromised, you can change it with a single click.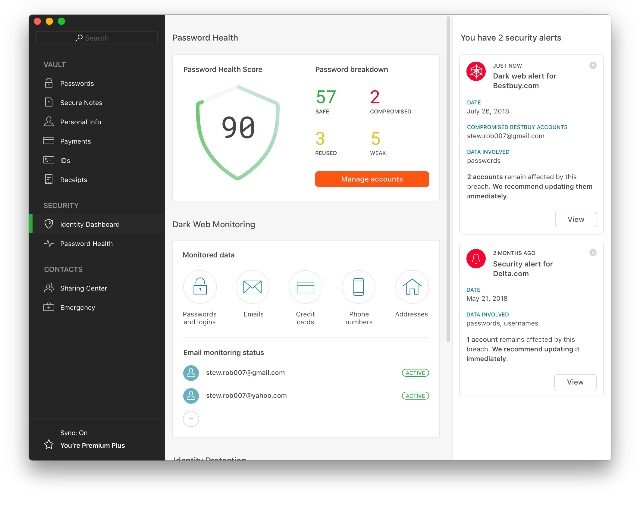 When you step up to Dashlane Premium ($4.99 per month), Dashlane will remember it across all of your digital devices and store an unlimited number of passwords (the free version will save 50 passwords on one device), so securing your accounts is simple. You'll also get VPN service, which enables you to connect securely to the internet even if you're using a public WiFi hotspot, Dark Web monitoring, so you'll be alerted when the service find your leaked or stolen personal data there and secure file storage, so you can scan and store your passport or important contracts.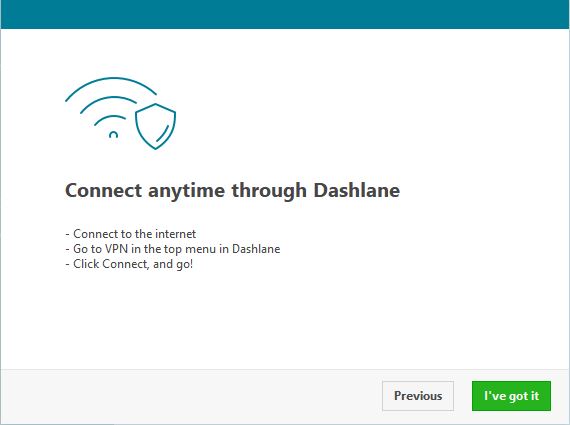 And because password theft leads to identity theft, Dashlane 6 now has a third tier of service, Premium Plus ($9.99 per month) that offers real-time credit monitoring (via TransUnion), identity restoration services, and up to $1 million in identity theft insurance. Dashlane was a great password manager, but Dashlane 6 goes a step further to help you recover when your password has been stolen.
[Image credit: login on smartphone via BigStockPhoto, Dashlane]