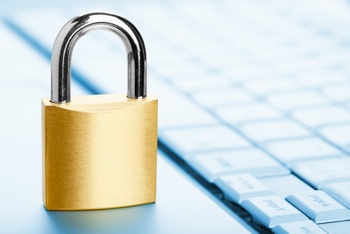 Facebook, in an effort to educate about the different privacy options available on the social network, has begun rolling out a 'Privacy Checkup' initiative to select users of the site.
According to those familiar with the new feature, you'll only get a Privacy Checkup if your account is set to post publicly – that is, if your settings have you sharing beyond your immediate group of Facebook friends. Upon sharing with the public, your account may get the following advisory pop-up:

It reads: "Sorry to interrupt. You haven't changed who can see your posts lately, so we just wanted to make sure you're sharing this post with the right audience. (Your current setting is Public, though you can change this whenever you post.)" The pop-up then gives you the option to quickly change your privacy settings to limit the post to just your Facebook friends.
Facebook has no doubt learned that its customer base no longer wishes to share everything with the world. By making it easier to control who sees what you post, Facebook ensures you keep posting. Remember, what matters most to Facebook is not how much you share with your friends, but how much you share with the social network itself. The more Facebook knows about you, the more money it makes selling ads.
Regardless of whether your account is chosen for a Privacy Checkup, Techlicious recommends taking your family's privacy in your own hand. Make a habit of reviewing your Facebook privacy settings once or twice a year. If you have kids, make a clear privacy policy for your family. Teach your kids what's acceptable to be shared and with whom. Social media can be a lot of fun, but it's important to remember: One wrong status update could seriously damage you or your child's future.
To learn more about managing your privacy on Facebook, check out our just-updated comprehensive guide to Facebook privacy settings.
[Privacy pop-up via @InsidePrivacy; Padlock on keyboard via Shutterstock]