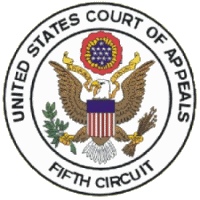 The Fifth U.S. Circuit Court of Appeals ruled Tuesday that police do not need to obtain a search warrant to track your movement using cellphone data, arguing that such information is a "business record" owned by carriers.
In the 2-1 decision, the court wrote, "We understand the cell phone users may reasonably want their location information to remain private ... But the recourse for these desires is in the market or the political process: in demanding that service providers do away with such records ... or in lobbying elected representatives to enact statutory protections. The Fourth Amendment, safeguarded by the courts, protects only reasonable expectations of privacy."
Wait, this is reasonable?
That said, one has to wonder whether or not the Fifth Court – or even most Americans – truly understand just how much of their lives can be revealed using cell phone metadata. In Germany, privacy advocate and Green party politician Malte Spitz sued to obtain metadata records from his phone company, and then handed the information off to German newspaper Die Zeit. The end result is this: A brutally detailed infographic that lets you track the minute-to-minute location of Spitz for a full 6-month period.
But that's only the beginning. Should someone decide to track everyone's metadata, even more information can be gleaned. Wrote Spitz in a New York Times editorial: "My records revealed the movements of a single individual; now imagine if you had access to millions of similar data sets. You could easily draw maps, tracing communication and movement. You could see which individuals, families or groups were communicating with one another. You could identify any social group and determine its major actors.
"All of this is possible without knowing the specific content of a conversation, just technical information — the sender and recipient, the time and duration of the call and the geolocation data."
Constitutional? Depends on what court you ask
Federal circuit courts are far from being in agreement over whether obtaining cell phone metadata without a warrant is constitutional. This week's ruling applies only to the states of Texas, Louisiana and Mississippi. Last year, the neighboring Sixth Circuit handed down a similar ruling that applies to the states of Tennessee, Kentucky, Ohio and Michigan.
In the Philadelphia-based Third Circuit, however, judges declared that tracking you via your phone is indeed a violation of your constitutional privacy rights. That ruling only applies to the states of New Jersey, Pennsylvania and Delaware. Ultimately, it will be up to the U.S. Supreme Court to reconcile these three conflicting decisions.
In the meantime, consider yourself on notice: That cellphone sitting in your pocket reveals a lot more about you than you think it does, even when it's turned off. According to the courts, the only way to protect your privacy is to either give up your phone, or lobby congress to pass a law.