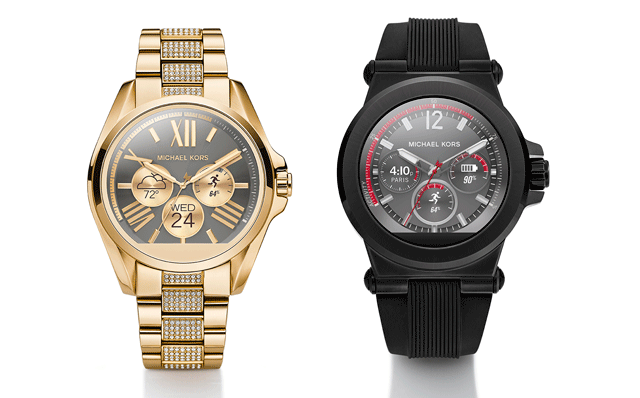 In the last year, tech and fashion companies like Fitbit, Huawei, Fossil and Samsung have overwhelmingly embraced luxury smartwatches. That still remains a focus of these companies, with Fossil today announcing a line of smartwatches designed by Michael Kors and Samsung adding a limited edition Gear S2 smartwatch designed by de Grisogono.

Fossil's line, known as Michael Kors Access (pictured above), is based on the Android Wear platform, and works with both iOS and Android phones. Like other Android Wear smartwatches on the market, the watches will notify you when you get social media and app updates, texts and emails, and have built-in fitness tracking capabilities. In addition, the watches will include voice-activation powered by Google and a series of exclusive watch faces. There's still no word on the tech specs of the watch, though.
There isn't much detail about the materials of the watches, and only two styles (of presumably many) were unveiled today. We do know, however, that the Access smartwatches will have interchangeable bands that come in leather and silicone materials. The women's version that was released today features a shiny gold link bracelet with crystal panels, while the men's version appears to be a made from a metal with a cobalt finish.
"I'm in the business of making people's lives easier through fashion. I thought, 'Why can't tech accessories be chic and glamorous?'" designer Michael Kors said in a statement.
Other companies have taken the same stance as Kors. Samsung introduced a new Gear S2 smartwatch designed by Swiss jeweler de Grisogono today. Its internals are pretty standard for smartwatches, with 4 GB storage and 512 MB RAM; it has internal Wi-Fi, Bluetooth and NFC connectivity, as well. As for its design, it's really beautifu, and boasts a style that's noticeably different from other smartwatches we've seen.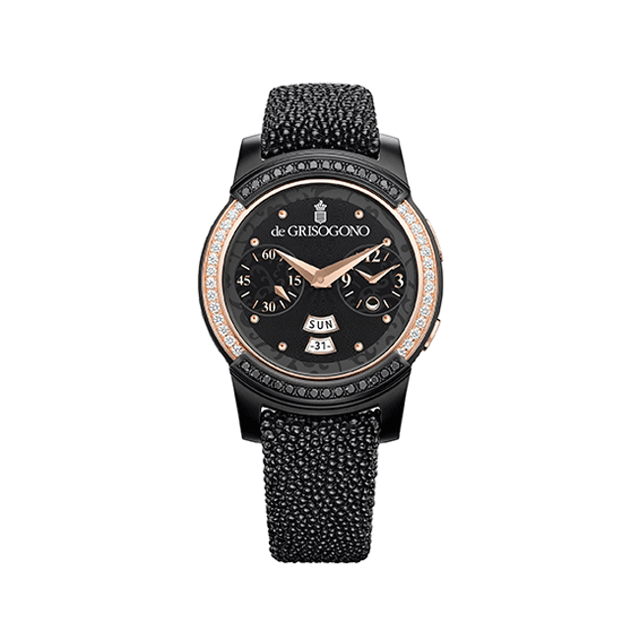 The watch combines rose gold with a black stainless steel finish, as well as over 100 black and white diamonds. The 41 mm watch case is surrounded by a band made of black Galuchat leather.
The Michael Kors Access line will be available online and from department stores for $395 this fall. Pricing for the limited edition de Grisogono Gear S2 smartwatch has yet to be announced, but Samsung says it will be available this summer.
[Michael Kors Access smartwatches and Samsung S2 de Grisogono smartwatches via Fossil and Samsung]