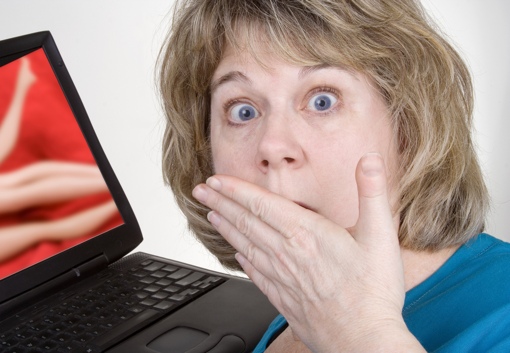 Here at Techlicious, we've talked about what a bad idea it is to send naked pictures of yourself via email or text message. Those nude snapshots can be stolen by hackers, forwarded along to others or – worse yet – wind up appearing on a "revenge porn" website.
Today, there's an even more compelling reason not to take and share compromising pictures of yourself: The National Security Agency loves looking at your explicit photos. A new interview between The Guardian and NSA contractor-turned-expat Edward Snowden reveals that the government spy agency routinely intercepts nude photos of private Americans, and that workers at the NSA consider viewing and sharing those pics to be one of the "fringe benefits of surveillance positions."
The most damning revelation comes during a discussion about the NSA's poisonous culture and the lack of internal auditing procedures. Says Snowden:
In the course of their daily work they stumble across something that is completely unrelated to their work, for example an intimate nude photo of someone in a sexually compromising situation but they're extremely attractive. So what do they do? They turn around in their chair and they show a co-worker. And their co-worker says: "Oh, hey, that's great. Send that to Bill down the way." And then Bill sends it to George, George sends it to Tom and sooner or later this person's whole life has been seen by all of these other people. Anything goes, more or less.
According to Snowden, such incidents occur "probably every two months." And when they do happen, the perpetrators go unreported and unpunished.
Snowden holds himself up as a prime example of the lax auditing procedures at the agency. After all, he was able to walk out the NSA's front door with full records on the agency, and not a single person realized it until it was too late.
"People talk about things that they shouldn't have done as if it's no big deal because nobody expects any consequences," Snowden adds. "When you're auditing yourselves, what are the real consequences to be expected?"
You can view the full Snowden interview over at The Guardian website – and indeed, it's a worthwhile (and stomach churning) read.
[Woman shocked by explicit content via Shutterstock]