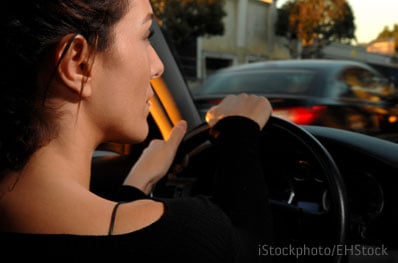 It's already settled that law enforcement isn't allowed to attach a GPS unit to your car to track you without your knowledge – the U.S. Supreme Court has ruled that it's a violation of your constitutional right to privacy. But even though police are prohibited from tracking your car, private companies aren't. And, according to a new article published in Forbes, the business of knowing where your car is at all times is indeed booming.
Helpful service or violation of privacy?
Santa Monica, California, for example, has used a license plate recognition system since 2011 to help lost motorists find their car in the city's vast network of multiple parking structures. Simply approach one of the city's many "Find Your Car" kiosks, type in your license plate number, and a computerized camera system will provide you with your vehicle's exact location.
Santa Monica's kiosks were the first to offer this kind of service to drivers. But these kind of license plate recognition systems are in growing use across the country. These systems, often built with financial assistance from the Department of Homeland Security, communicate with police. That helps law enforcement recover stolen vehicles and issue tickets for registration violations.
Your personal information for sale
Beyond this, data collected by privately installed systems is privately owned. It can be bought or sold and it routinely is. Data broker companies, such as TLO, collect and maintain databases of car sightings, putting information about where your car was last located up for sale for $10. Not only do buyers get location information, but they also get a photo of your car – and possibly, a photo of you as well.
These kind of recognition systems are still thinly populated with data. Forbes attempted to search for five different license plates but was only able to turn up two sightings, both dated the year prior. Even with a billion data points, the odds of turning up recent data on a specific car are quite low. Still, for repo men, insurance fraud investigators and the police, even the tiniest bit of information can be a huge asset.
The future: Advertising, of course
Of course, there are plenty of opportunities for this information to be exploited in dangerous ways. The Forbes article warns that "one possible longer term issue around license plate recognition is that new firms in the field seeking to gain market share could gather specific data such as who was visiting what churches or mosques, underground clubs, or medical clinics and perhaps distribute that information more freely than companies now do."
But the real future of this technology is more likely to lie with big business than big government. Companies like Facebook make billions by selling data, and Verizon already sells your GPS location to advertisers. (AT&T is soon to follow suit.) Combining all this information with real-time license plate data would be a corporate dream come true.
The U.S. Constitution provides plenty of privacy protections against our own government. But unlike in Sweden, private entities in America have a right to take pictures in certain privately owned locations. But what do you think? Is the convenience of finding your car quickly worth the loss of privacy? Should it be legal for companies to track your car without your knowledge? Sound off in the comments section below.