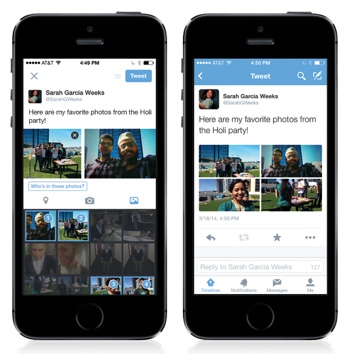 Microblogging social network Twitter has been rolling out a new photo-tagging feature to all its users over the last few days, but not everyone is happy about it. Being able to tag your friends on a shared photo is, as Twitter says, "more social." But it also takes power out of your hands – the power to control what pictures of yourself are associated with your name on the Internet. Your participation in the new photo-tagging feature is enabled by default.
Thankfully, though, there's a simple way to reclaim the power to decide who, if anyone, can tag you in a photo on Twitter. Visit your Settings page and then choose Security and Privacy from the left hand menu. Scroll down to the Privacy section and you'll see three new photo tagging privacy options to pick from: "Allow anyone to tag me in photos," "Only allow people I follow to tag me in photos," and "Do not allow anyone to tag me in photos." Choose the one that feels right for you.

You should take a quick moment to review all your settings while you're there on the Security and Privacy page. I recommend you opt out of Twitter's other anti-privacy features, like ad tracking. You might want to give yourself a full social media checkup while you're at it: Review your Facebook privacy settings to make sure your tagged photos don't start appearing as Facebook ads.
For more on the new Twitter photo tagging feature, visit the official Twitter blog.