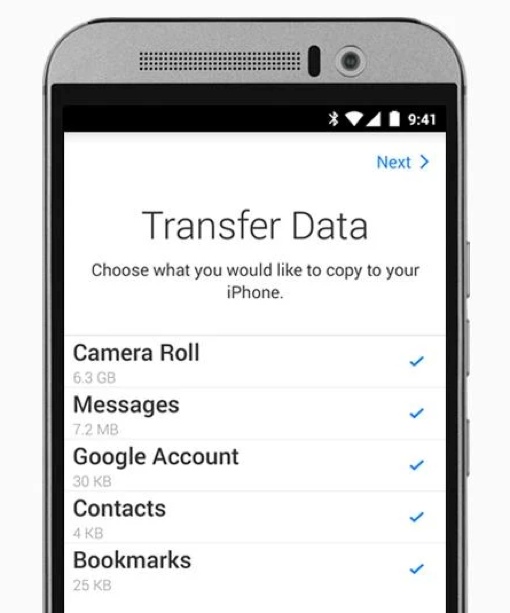 If you've ever considered making the move from an Android smartphone to the Apple iPhone, it's never been easier. This week, Apple officially launched its Move to iOS app for Android, designed to migrate your content from Google's mobile operating system platform to the new iOS 9.
The app works by creating a secure, private Wi-Fi connection between your new Apple device and the Google device you'd like to transfer data from. Once you enter a security code, you'll be able to transfer all your contacts, message history, camera photos and videos, web bookmarks, mail accounts and calendars. Move to iOS does all the work for you – it'll even set up your phone's Mail client to connect to your account.
Move to iOS has a fairly low 1.7 rating on Google Play, but don't be misled – the app itself works just fine. Most of the 1-star reviews are from Android diehards; one popular review warns, "Do not install! Unless you want a lobotomy." Don't pay them heed – there are plenty of valid reasons to prefer Apple iOS (and the sleek Apple iPhone 6S) to Google Android, and vice versa.
The free Move to iOS app works with all Android phones and tablets running Android 4.0 or later. It's currently a free download via the Google Play store. And while you're setting up your brand new iPhone, be sure to check out these 10 free iPhone apps everyone should download and the top 10 most downloaded iOS apps and games of all time.
[Image credit: Apple]