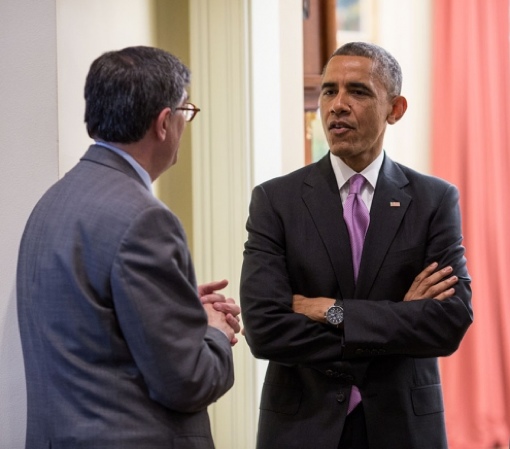 President Obama today took a high-profile stand in favor of net neutrality and the open Internet, officially asking the Federal Communications Commission (FCC) to consider new rules to protect data communications online. Specifically, the president has called for an end to content blocking and speed throttling, increased transparency and an end to paid prioritization – so-called "fast lanes" that prioritizes traffic to some sites while slowing access to others.
"I believe the FCC should create a new set of rules protecting net neutrality and ensuring that neither the cable company nor the phone company will be able to act as a gatekeeper, restricting what you can do or see online," the President said today in a statement. "The rules I am asking for are simple, common-sense steps that reflect the Internet you and I use every day, and that some ISPs already observe." Obama's proposed net neutrality protections would apply to both broadband Internet and mobile data connections.
Predictably, not everyone in congress is supportive of net neutrality, especially now that Obama has come out in vocal support. Texas Senator Ted Cruz, a conservative Tea Party favorite, took to social network Twitter to announce his opposition to an open, free Internet. "'Net Neutrality' is Obamacare for the Internet; the Internet should not operate at the speed of government," he wrote. Of course, in reality, net neutrality has nothing to do with Obamacare nor does it represent any new government overreach. Net neutrality simply preserves the Internet's prevailing rules from its inception to January of this year when a U.S. Court of Appeals struck down the FCC's existing net neutrality rules.
Republicans recently gained control of the U.S. Senate, making action on net neutrality and other Internet fairness issues via the legislative route difficult. The good news is that there are certain actions the government can take based on the regulatory powers of agencies like the FCC and Federal Trade Commission (FTC). In fact, just last week, the FTC announced it was suing AT&T in an effort to get the company to stop throttling speeds of its unlimited data customers.
You can read President Obama's full letter on net neutrality by visiting the new open Internet landing page on whitehouse.gov. You can watch the president deliver his statement live by checking out the embedded YouTube clip below.
[Official White House photo by Pete Souza]