Scammers have become more crafty in their tactics to steal sensitive data from unsuspecting users. The Federal Bureau of Investigation (FBI) is warning people about a new scam that hooks individuals with the lure of testing smartphone apps. Once you understand how the scam works, though, it's easier to spot. Here's how to avoid the Beta-testing App Scam.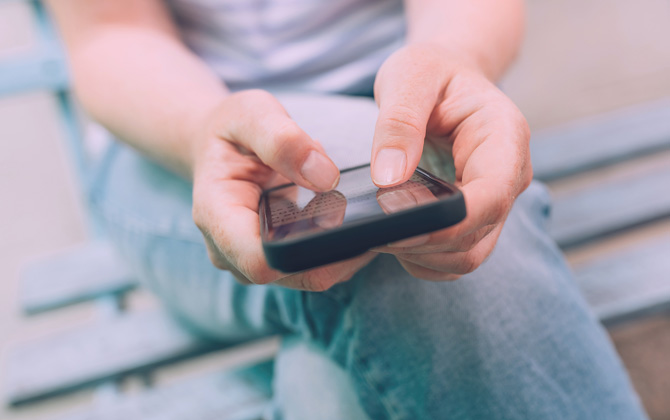 Understanding the Beta-testing App Scam
The scam works by capitalizing on your curiosity and the appeal of the exclusivity of early access to an app or service. This tactic is often supported by professional-looking emails, complete with company logos.
Initially, the app may even appear to function as promised. However, in the background, it's collecting sensitive data. It may replicate the login screens of popular apps or services, tricking you into providing your login information.
The scammers may also push you to share the testing opportunity with friends. Such techniques make it crucial to exercise caution with any app invites you receive.
Common signs you've downloaded a malicious app
While you can expect bugs when you're testing legitimate apps, you should still be on the lookout for these common signs of malicious apps:
Excessive Permissions: Malicious apps often request permissions that are unnecessary for their operation, such as access to your contacts, microphone, or location.
Battery Drain: If your device's battery is draining faster than usual, it could be due to a malicious app running processes in the background.
Data Usage Spike: A sudden increase in data usage can indicate a malicious app transmitting data in the background.
Frequent Pop-ups: Persistent, unwanted ads or pop-ups, even when the app is not in use, are common signs of a malicious app.
Unwanted Downloads: If you notice new apps you didn't download appearing on your device, it could be the work of a malicious app.
Poor Device Performance: If your device is slow or crashes frequently, a malicious app could be hogging its resources.
Suspicious Charges: Unexplained charges on your mobile account may be a sign that a malicious app is making unauthorized purchases.
Exercising caution can help protect yourself from falling prey to this modern-day scam. Always remember to download apps from trusted sources, read reviews, and avoid downloading apps that seem suspicious or unnecessary. Doing so can save you from the hassle and expense of recovering from identity theft.
If you become a victim of this scam, report it to the FBI immediately so they can do something about it. It is also worth noting that scams related to app testing are not limited to smartphones. Scammers have also been known to use these tactics to target tablet and PC users.
[Image credit: Closeup of hands using a phone via BigStockPhoto]
Rachel Hull is a writer and photographer covering technology, health & wellness, and lifestyle. You can find her work in Woman's World, New York Weekly, InTouch Weekly, and Closer Weekly. Her work has also appeared on Fox 2, WXYZ-TV Channel 7, and WNEM Channel 5.