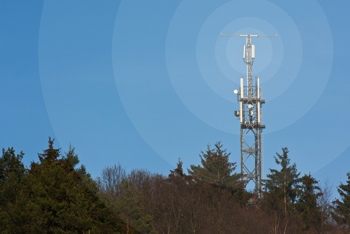 Does your cell phone's data speed seem slower than it used to despite your carrier's claim that its 4G is getting faster? According to wireless network analysis firm OpenSignal, it's not your imagination: U.S. wireless speeds have declined precipitously over the past year.
Mobile data speeds in the U.S. for the second half of 2013 were found to average 6.5Mbps across all carriers. That's an over 32% decline from the year prior, when 4G LTE speeds averaged 9.6Mbps.
As speeds in the U.S. decline, data transfer rates are actually improving elsewhere in the world. Of the 16 countries analyzed by the OpenSignal report, only one – the Phillippines – reported an average speed slower than the United States. Both Canada and Mexico boast speeds triple and double that of the U.S., respectively.
The report also compared individual U.S. carriers' LTE performance against each other and global carriers. Both AT&T and Verizon were classified as "good coverage and slow," while T-Mobile, Boost Mobile, Virgin Mobile and Sprint were deemed "poor coverage and slow." Pre-paid value carrier MetroPCS had the best LTE uptime percentage, but its speeds trailed all other providers.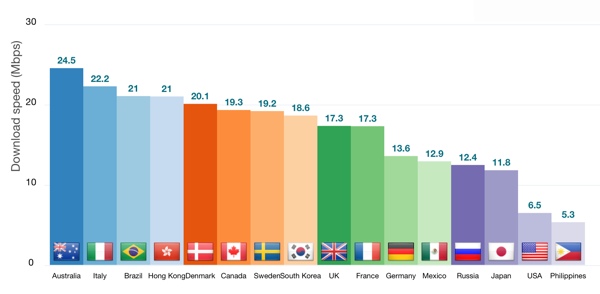 For the full OpenSignal Report, visit the company's website. For more about which carrier has the best coverage in your area, you can download the free OpenSignal app (iOS; Android) or the new, competing Glove app.
[Cell tower in the woods via Shutterstock; Data speed chart via OpenSignal]