Personal Tech Support for Your Computer & More
Techlicious editors independently review products. To help support our mission, we may earn affiliate commissions from links contained on this page.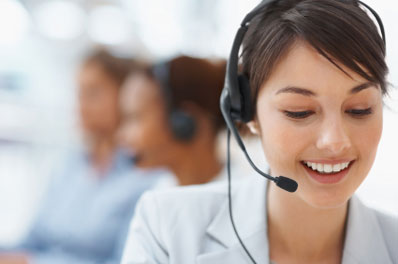 Need help solving your computer problems, setting up a printer or syncing your smartphone with your computer? Or maybe you serve as tech support to assorted friends and family? There are reliable online professional support services that will do the work for you.
These services use an application to connect to your computer remotely, so all you need to do is sit back and watch. And if your tech expert needs your input, he or she will hold your hand through the process.
None of these comes cheap, so it may be best to wait until you need it to sign up.
Get 24/7 unlimited help from U.S. and Canadian-based experts for issues relating to your Mac or Windows computer, network and peripherals, including syncing between your camera, mp3 player or smartphone and your computer. The NortonLive Ultimate Help Desk also includes tune-ups to help your computer run faster and setting up smartphones and tablets.
Price for one computer: One-time $49.99 set-up fee, plus $199.99 per year or $19.99 per month
Price for three computers: One-time $69.99 set-up fee, plus $299.99 per year or $29.99 per month
With McAfee Concierge Gold, you'll get 24/7 support for operating system issues, hardware and software conflicts, network issues and problems with any peripherals you may attach to your Mac or Windows computer. They'll also help you reinstall your operating system or upgrade, which could be useful with Windows 8 coming this fall.
When you step up to Platinum, you get all the feature of Gold Concierge plus your tech support experts will be North American-based and you'll get McAfee's Total Protection, Mobile Security or All Access included for one computer.
Price for Concierge Gold: $179.95 for one year
Price for Concierge Platinum with McAfee Total Protection: $299.95 for one year
Price for Concierge Platinum with McAfee Mobile Security: $299.95 for one year
Price for Concierge Platinum with McAfee All Access: $349.95 for one year
For Windows PCs and their peripherals (no Macs), smartphones and tablets, Support.com offers unlimited 24/7 help from U.S. and Canada-based tech experts. In addition to troubleshooting, you can receiving training on how to use your computer, computer tune-ups and help with your network (including a security check).
Price for one computer: One-time $40.00 set-up fee, plus $199.99 per year or $19.99 per month
Price for three computers: One-time $80.00 set-up fee, plus 399.99 per year or $39.99 per month
Discussion