We all know that we should be using unique, strong passwords for each of our accounts to prevent hacking, but most of us don't. Showcasing our password laziness, NordPass's 2022 list of the most common passwords includes guest, 123456, password, qwerty, baseball, and football – all of which could be cracked in less than ten seconds, according to NordPass. This is why we and all other security experts strongly recommend a password manager that has the ability to create complex, unique passwords for every site and app, and then store and sync those logins across all of your devices.
There are a number of excellent password managers out there, though most have a subscription fee if you want full functionality. If you're looking for a free option that is simple to use, Google Password Manager competently fills that role. And you can sync your logins and use Google Password Manager on all of your phones and computers, even if you're an Apple user.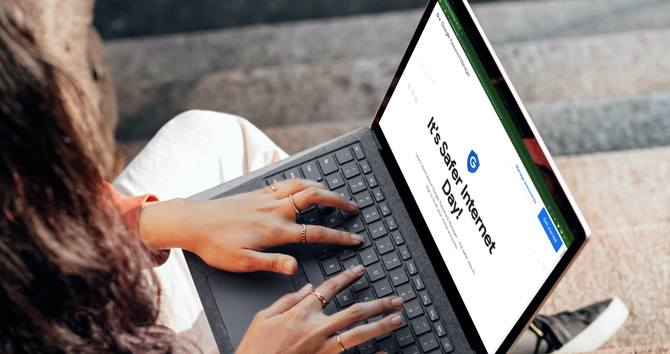 To support you in the transition away from your old password habits, it is important that a password manager be easy to use. From setup to inputting new passwords to syncing your passwords for use on all of your devices, Google makes things simple. If you're an Android user, there's no software to install, just a few settings to change on each device. For Apple or Windows users, you will need to install Google's Chrome browser (read our story on How to Use Google Password Manager for step-by-step instructions). If you've already saved passwords to other browsers or password managers, you can import them into Google.
Once you're set up, Google can tell when you're creating a new password on a site or in an app and will suggest a strong one. You can then choose to save your login info and sync it across all of your devices for later retrieval and autofill.
For many people, the fear of storing all of their passwords in one place is what's preventing them from making the transition to a password manager. But managing secure passwords securely in a password manager is far safer than using unsafe or replicated passwords that are easy for you to remember. Google Password Manager gives you the tools to keep everything highly protected by simply remembering one secure password that you memorize for your password manager and setting up two-factor authentication to prevent anyone from accessing your Google account on a new device, even if they somehow managed to acquire your password.
While Google's password manager handles all these basics well, it lacks a few nice-to-have features you'll find in my recommended dedicated password managers, like Dashlane or OnePassword. For instance, you can't store notes with the login information, so it won't save things like the answers to your security questions and PIN codes. There's no dedicated app, so you have to go into Chrome app's settings if you want to add new login information manually (though Android users can easily add a shortcut to Google password manager to their home screen). And there's no ability to share your passwords with others securely.
Also, as with any browser password manager, you need to be careful about staying signed into your browser when your computer is unattended. If you're logged into your Chrome browser with your Google account and leave your computer unlocked, someone could access your accounts by browsing to them and taking advantage of autofill. Many dedicated password managers can be set to automatically sign out after a period of time or when your computer is locked or goes to sleep.
While Google's password manager isn't as fully featured as most dedicated password managers, it covers all of the basics and is simple to use. If you haven't tried a password manager yet or find yours difficult to use, Google Password Manager is a solid free option for syncing passwords securely across multiple devices.
[Image credit: Screenshot via Techlicious/laptop image via Smartmockups]
For the past 20+ years, Techlicious founder Suzanne Kantra has been exploring and writing about the world's most exciting and important science and technology issues. Prior to Techlicious, Suzanne was the Technology Editor for Martha Stewart Living Omnimedia and the Senior Technology Editor for Popular Science. Suzanne has been featured on CNN, CBS, and NBC.