WiFi technology has advanced significantly this year with the debut of the first WiFi 7 routers and devices. WiFi 7 boasts increased capacity, higher maximum speeds, and reduced latency compared to its predecessors, WiFi 6 and 6E products. However, this advanced technology comes with a premium price tag, as most WiFi 7 routers are priced over $500. TP-Link is challenging this price point with its Tri-Band Archer BE550, priced at a more modest $299.99.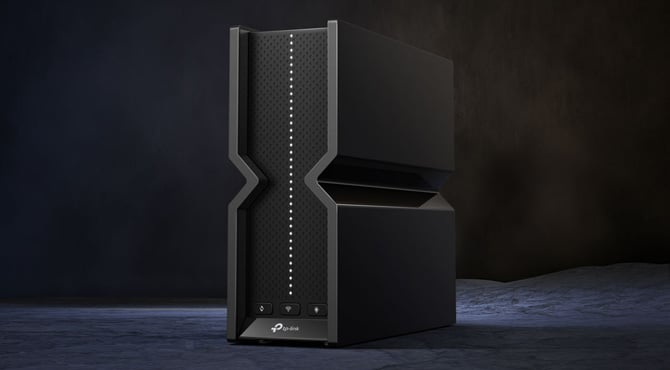 The Advantages of WiFi 7
WiFi 7 offers several notable advantages over WiFi 6E.
Increased Bandwidth
WiFi 7 introduces a 320 MHz channel, enhancing the capacity significantly over WiFi 6E.
Multi-Link Operation (MLO)
A departure from earlier WiFi generations, MLO allows devices to transmit and receive data across different frequency bands and channels simultaneously. By creating multiple links between your device and router on the 2.4 GHz, 5 GHz, and 6 GHz bands simultaneously, MLO improves throughput, reduces latency, and increases reliability. This feature is especially useful for VR/AR and online gaming applications.
Enhanced Speeds
The theoretical maximum speed of a WiFi 6E network is 9.6 Gbps, while WiFi 7 drastically increases this to 46 Gbps.
To take advantage of a WiFi 7 router, your devices need to support WiFi 7. Currently, that includes the Google Pixel 8 and 8 Pro, the OnePlus Open and OnePlus 11, and Motorola Edge+, among others. Laptops and tablets are also starting to roll out with WiFi 7.
Read more: How to get better WiFi throughout your home.
What you're giving up with the Archer BE550
The Archer BE550 supports the new 320MHz channel and Multi-Link Operation, albeit at a lower maximum theoretical speed compared to other WiFi 7 routers. Its maximum speed of 9.2 Gbps aligns more with high-end WiFi 6E models, which is ample for current streaming demands, including 4K and 8K video streaming.
Additional Features of the Archer BE550
The Archer BE550 is also versatile with its compatibility. It works seamlessly with other EasyMesh WiFi products from TP-Link, Netgear, Linksys, and more, allowing for a smooth handoff between access points. For those preferring a wired connection, the router provides four 2.5 Gbps LAN ports and a 2.5 Gbps WAN port for internet connectivity. Additionally, a USB 3.0 port is available for attaching storage.
The TP-Link Archer BE550 WiFi 7 router is now available at the retail price of $299.99.
[Image credit: TP-Link]
For the past 20+ years, Techlicious founder Suzanne Kantra has been exploring and writing about the world's most exciting and important science and technology issues. Prior to Techlicious, Suzanne was the Technology Editor for Martha Stewart Living Omnimedia and the Senior Technology Editor for Popular Science. Suzanne has been featured on CNN, CBS, and NBC.