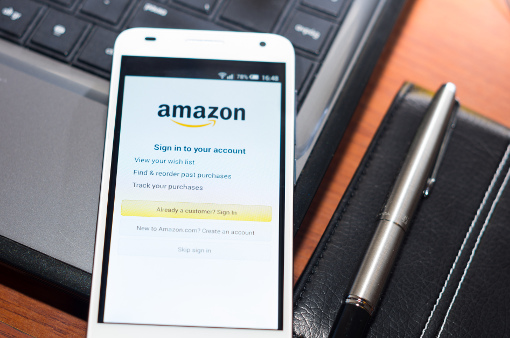 Amazon is helping you protect your payment and shipping information by implementing two-factor verification for your Amazon account. Also known as two-factor authentication, the login method requires you to enter both your password and a randomly generated security code.
The drawback of passwords — even really strong passwords — is that they can't guarantee that it's really you trying to log in. The additional security code generated from your phone confirms that you're really you. Even if an unauthorized person gets hold of your password, they still can't log in to your account unless they also have the security code from your personal phone.
This process means you need to secure and protect your phone and that you'll need to have your phone with you when you log in to your Amazon account.
You can choose to receive your security code by SMS text, voice call, or an authenticator app such as Google Authenticator for Android or Google Authenticator for iOS) that generates random security codes on your phone.
Two-step verification provides a crucial layer of security, especially if you access your Amazon accounts through a shared device like a shared computer. True, it can be inconvenient to enter a security code every time you log in on a trusted device that only you use. The good news is that you can simplify your login method for those devices by deactivating two-step verification. You'll also need to set up a backup method so that you can still sign in even if your primary method is unavailable.
To activate two-step verification for your Amazon account, go to Your Account > Change Account Settings > Advanced Security Settings > Edit, and follow the instructions there. You will need to provide an SMS-capable primary phone number and a backup phone number.
Amazon joins the ranks of other high-profile online services that have been using two-factor authorization for some time already, such as Google, Apple, Twitter, Facebook, Microsoft, Steam and Dropbox. A list of services that use two-factor authentication is available at https://twofactorauth.org/
The safety of your personal information is of paramount importance, so avail yourself of stronger security methods such as two-factor authentication. For more online safety ideas, read up on 11 simple ways to protect your privacy and also visit our other posts about protecting your privacy.
[Image credit: Fotos593 / Shutterstock ]