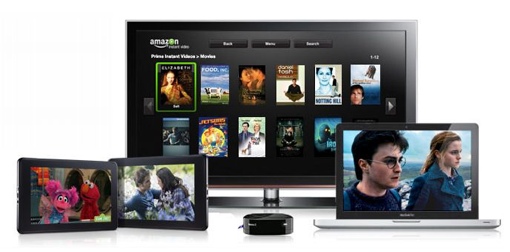 Most people sign up for Amazon Prime to take advantage of its unlimited free two-day shipping benefit. But there are other great benefits to the service too, including access to a growing library of award-winning streaming video content. And according to a new study from the Consumer Intelligence Research Partners (CIRP), it seems that Prime subscribers have really taken notice.
In the fourth quarter of 2014, Amazon Prime members watched videos on Amazon an average of 13.4 times per month. For comparison, Netflix subscribers only watch video an average of 12.7 times per month.
The research shows that it's not just free content that Amazon Prime subscribers are enjoying. "Amazon Prime customers also buy or rent additional video using Amazon Instant Video, say when a video is not available on the Prime streaming service," explains CIRP co-founder Mike Levin. "We combine the Amazon Prime streaming and Amazon Instant Video use to conclude that Amazon Prime members use video from Amazon about as often as Netflix subscribers use video from their service." Prime subscribers buy or rent videos through Amazon 4.5 times per month, on average.
When it comes to the most fanatic of online-video watchers, however, Netflix remains their top choice. Approximately 45% of Netflix subscribers report watching video "more than 5 times a week," as compared to approximately 30% of Amazon Prime subscribers. Eighty-six percent of Netflix members use the service more than once a week, as compared to 56% of Amazon Prime members.
Amazon Prime subscribers have access to on-demand video and music streams, two-day shipping, free e-book rentals, unlimited cloud photo storage and early access to limited-time only deals. A yearly subscription to Amazon Prime costs $99. Netflix subscriptions are available for $8.99 per month, though you'll need to upgrade to a $11.99 per month family plan to enjoy video in 4K quality.
[Image credit: Amazon]