Animal Crossing: New Leaf (DS)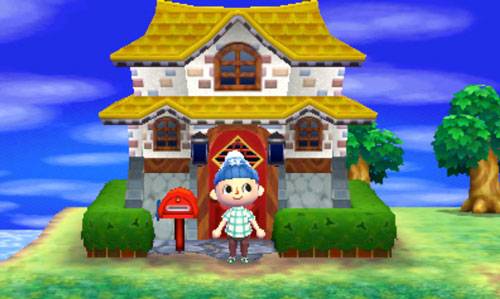 Fans of the adorable Animal Crossing games will find themselves on well traveled turf, and that's a good thing. You build a house from the ground up, earn virtual money and become the coolest person in your town. Plus this time out, you can become town's mayor and determine much of what happens in the little burg, like when stores open and where to place public works.
The gist is all about participating in workings of your endlessly adaptable small town world. For instance, you can donate the fish and bugs you catch, the fossils you dig up and the art pieces you purchase to the local museum. Put custom patterns on furniture items and create your own designs to be used as clothing, wallpaper, carpets or pictures. It all makes for a fun and easygoing simulation game where you explore a world populated with cute characters.
Rating: RP
Like this product? Want it as a gift?
Let your friends know:
Own it? Questions? Let us know!