Best value runners' Watch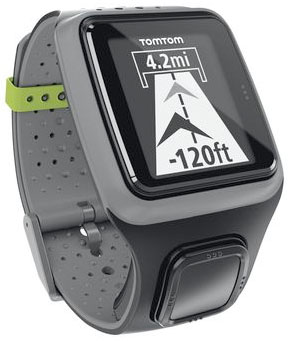 TomTom recently released a new line of GPS watches for runners, cyclists and swimmers that feature a large display and easy-to-read numbers, one-button control and slim form-factor that measures only 11.5 mm thick.
The TomTom Runner is, obviously, for runners. It pairs with an optional heart rate monitor to track training zones for weight control, performance or speed and has an indoor tracker feature that counts strides to measure pace and distance on a treadmill.
TomTom Multi-Sport does all of that but also allows lets you track your distance, time, speed and other metrics when you cycle or swim. It comes with a bike mount, cadence sensor and built-in altimeter to track elevation, ascent, descent and grade. The swimming motion sensor also calculates a SWOLF score that reflects how efficiently you're swimming.
A couple of standout features are worth mentioning:
There's a cool "race yourself" feature that will tell you where you are compared to your best or last activity, so if you're 120 feet behind where you were at the same point in the comparative run, bike or swim, you'll know it.
The watch face—which pops out of the watch band for charging, uploading data to online platforms or mounting on a bike—displays large, easy-to-see numbers so you can spend less time actually looking at the it.
Vibration is another nice addition. Every time you navigate settings or features you get a mini vibration which we found somehow psychologically pleasing. And when the alarm goes off not only does it beep, the watch shakes considerably making it hard to ignore.
We also like how it looks on the wrist. Of the watches we tested, the TomTom watch had the sleekest profile.
Like this product? Want it as a gift?
Let your friends know:
Like this product? Want it as a gift?
Let your friends know:
Own it? Questions? Let us know!