Kevo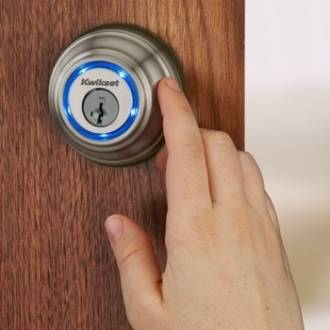 If you want control of your door beyond notifications of when it opens or closes, Kevo is the answer. With Kevo, you just need your smartphone or an included keyfob to open your door. Simply walk up to the door with your smartphone or keyfob in your pocket or purse and touch the lock. It's a little bit like magic, but it's really Bluetooth technology.
Kevo is as easy to install as a standard door lock and once it's set up, you can grant access to any number of smartphones, even remotely allowing access to friends or family via email. And with the Kevo app (iPhone only right now) and web portal, you can track who has access and see who's come and gone. Monitoring your home was never so easy.
Like this product? Want it as a gift?
Let your friends know:
Own it? Questions? Let us know!