Kidz Gear Headphones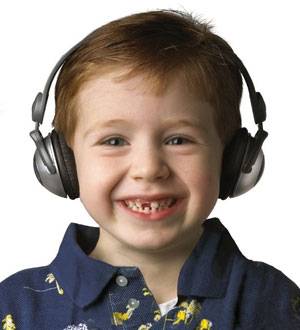 Kidz Gear Headphones are simpy the best choice for young kids. Custom designed fit for children 2-years and older, they are lightweight, comfortable and have a built-in volume control knob. An included volume limiting cable limits audio volume to approximately 80% (~ 20dB lower) of original maximum volume—protecting kids' sensitive ear drums. Of all the headphones we've tried, these were far and away the favorites for our kids.
Like this product? Want it as a gift?
Let your friends know:
Own it? Questions? Let us know!