Nintendo 2DS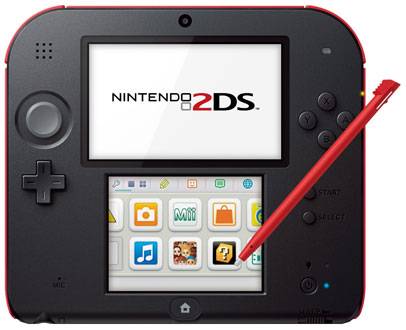 Nintendo's newest handheld unit is the perfect gaming device for families and gamers on a budget who are looking to get into the latest Nintendo 3DS games without paying the more expensive price for a Nintendo 3DS system. The 2DS is fully compatible with 3DS titles, and while it does not feature 3-D gameplay, it is much sturdier. This dual-screen device is not built around a fragile hinge, making it perfect for younger gamers.
With the recent release of Pokemon X and Pokemon Y for the Nintendo 3DS, the 2DS is a perfect gift for the gamer on your list who wants the latest games at a budget price. The system comes preloaded with Netflix, Hulu Plus, Nintendo Video and a slew of other apps. It also features a built-in pedometer and comes with a 4GB SD card.
Like this product? Want it as a gift?
Let your friends know:
Own it? Questions? Let us know!