SanDisk microSD-to-SD Card Adapter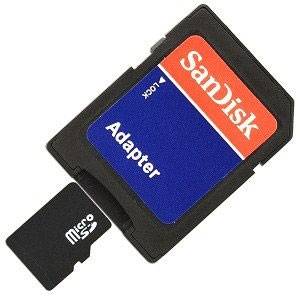 Whether you're sharing photos from a recent trip or traveling down memory lane, it's hard to do your pictures justice on your smartphone's small screen. So why not take advantage of the big screen you already have—your TV?
Start viewing your pictures and videos on your TV by popping the memory card out of your smartphone. Insert it into SanDisk's microSD-to-SD card adapter, and put that into the TV's SD card reader. Most flat panel TVs have an SD card reader. If you're not sure whether yours does, your owner's manual will tell you. For most TVs, inserting an SD card will launch the photo viewer.
Like this product? Want it as a gift?
Let your friends know:
Own it? Questions? Let us know!