The Best Bluetooth Headphones (In-Ear)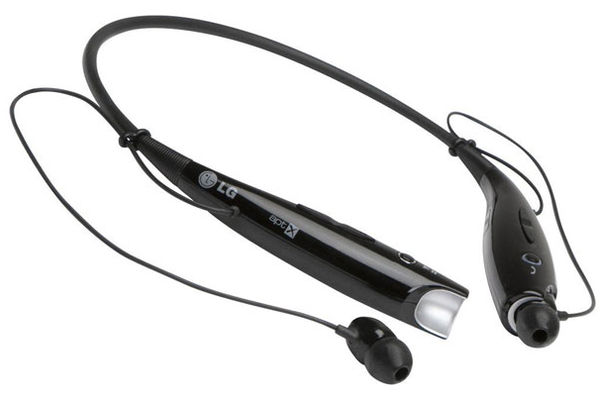 They look like a contraption imagined by Thomas Edison and designed by Rube Goldberg. But with a combination of long battery life, music and voice sound quality, a multitude of controls and reasonable price, the LG Tone+ HBS730 earphones are the best stereo wireless Bluetooth earbuds.
The horseshoe-shaped LG Tone+ is totally flexible, with a round rubber connecting cable connecting two bulbous ends. You wear the Tone+ around your neck so that the bulbous ends rest on your clavicle. But don't worry — the whole contraption weighs just 1.13 ounces, probably less than a string of faux pearls. And when they're in your ears, the buds are also so light that you will hardly feel them.
The design of the Tone+ puts the battery in the left side of the collar rather than in the earbuds, which means you can have a larger and therefore longer lasting battery — 10 hours of music play and 15 hours of talk time, nearly twice as much as any other competing Bluetooth earbuds.
The Tone+ includes more handy controls than any other Bluetooth buds. There's an on/off switch, which is not found on any other Bluetooth buds.
But where the Tone+ excels far above all other Bluetooth in-ear headphones is phone call quality. We were taken aback by how much volume we got, without distortion. And because the microphone on the Tone+ is at the left end of the collar — in the direct path of your voice — we got no comprehension complaints at the other end of my cordless conversations.
So, in nearly every way, the LG Tone+ HBS730 earbuds are the best in-ear Bluetooth headphones.
Like this product? Want it as a gift?
Let your friends know:
Like this product? Want it as a gift?
Let your friends know:
Own it? Questions? Let us know!