The Best Large Android Tablet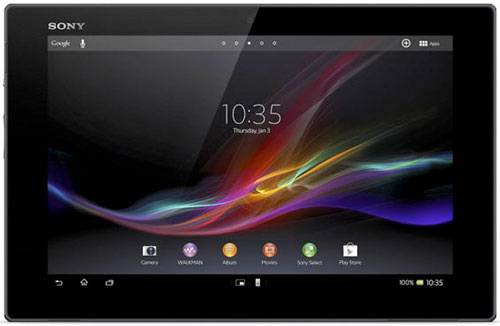 A thin, light design, powerful processor and crisp display make the Sony Xperia Tablet Z our pick for Best Large Android Tablet.
You can sit with these tablets in front of the TV, take them with you into the bedroom at night, and set them up in the kitchen. You can use them to watch streaming video, update social networks while you watch your big TV, listen to music, wake up in the morning, play games, surf the web and look up recipes.
Bigger Android tablets come with another bonus: They're great for productivity — better in many ways than the iPad. With Android, you have access to the file system just like on a computer, and you can transfer any type of file to the tablet from your PC, USB key or SD card (with the right dongle). Android's multitasking is more robust than the iPad's, and some manufacturers make that even better with pop-up apps or split screens.
The best Android tablets we've tested and reviewed address all of these needs with speedy performance, high-resolution displays, easy connectivity to accessories and other devices, well-curated apps, useful tweaks to the base operating system and a design that looks and feels good, with a dash of sturdiness as well. The large Sony Xperia Tablet Z meets and then exceeds all of our requirements.
Like this product? Want it as a gift?
Let your friends know:
Like this product? Want it as a gift?
Let your friends know:
Own it? Questions? Let us know!