Zoo Tycoon (Xbox One)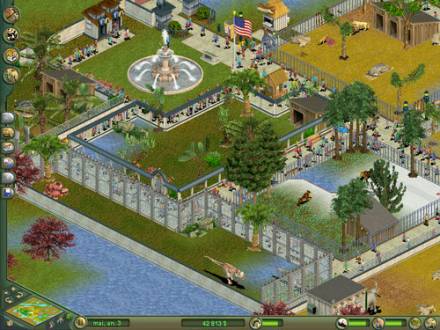 Not keen on the hyped gladiator action, zombie slaughter and military shooters on offer? This is a charming game that emphasizes animal care, feeding and park management, familiar to fans of the Sims or Tycoon games of the past.
Zoo Tycoon offers the most intriguing use of the new and improved Kinect by letting you hold your arms out to feed animals or simply play with them. The new motion-tracking camera even lets you make faces at the critters — and yes, they will make faces back at you.
The interface might take some getting used to (original games were designed for a mouse and keyboard), but fun with all the animals more than makes up for any of the game's shortcomings.
Zoo Tycoon is available on Xbox 360.
Rating: RP
Like this product? Want it as a gift?
Let your friends know:
Own it? Questions? Let us know!