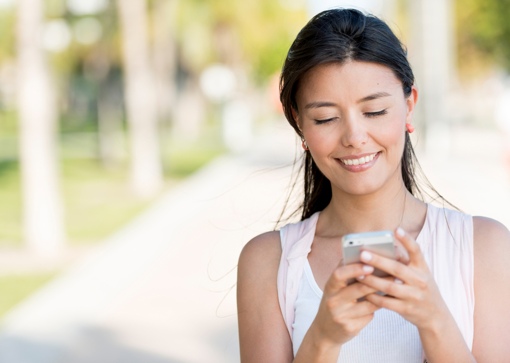 Digital analytics firm comScore has just released a list of the top 25 mobile apps in the United States based on the number of unique users of each over a one-month period this June. Did your favorites make the list?
According to the report, the top app in the United States is Facebook by far – 115.4 million people over the age of 18 used the social networking app in June. YouTube comes in second with 83.4 million unique users, followed by Google Play, Google Search and streaming music app Pandora. The full top 25 list is as follows:
1. Facebook (115.4 million)
Check out Comprehensive Guide to Facebook Privacy Settings as well as the 5 Biggest Facebook Mistakes and How to Fix Them.
2. YouTube (83.4 million)
Find out How to Discover What's Hot on YouTube, 6 Great YouTube Channels for the Latest News, 8 World-Class College Courses Free on YouTube, and more about YouTube's new music subscription service.
3. Google Play (72.2 million)
This is the Android app store that comes preinstalled on every Android phone.
4. Google Search (70.2 million)
Get the most out of search with our 11 Google Search Tips Everyone Should Know and How to Use Your Smartphone Camera to Search.
5. Pandora (69 million)
While Pandora is the most popular music stream app, there are many others with different features you should consider.
6. Google Maps (64.5 million)
The indisputable king of online mapping apps, Google Maps is constantly being updated. Just in this year it added functionality that allows you to save maps for offline use, hail an Uber ride and measure aerial distances..
7. Gmail (60.3 million)
If you check your smartphone all the time for important emails, check out How To Never Miss an Important Email as well as 5 Tips for Getting More out of Gmail.
8. Instagram (46.6 million)
This image sharing app has the bells and whistles that keeps social photographers clicking away. Now you can even post video.
9. Apple Maps (42.1 million)
This comes standard on iPhones now, but is still far inferior to Google Maps.
10. Yahoo Stocks (42.1 million)
Again, standard on many phones.
11. iTunes Radio/iCloud (40.5 million)
Standard.
12. Facebook Messenger (39.2 million)
This one is now required to use Facebook chat, but on the upside you can make free voice calls with it.
13. Yahoo Weather Widget (36.1 million)
Standard app for many Android phones. Consider these top-rated competitors.
14. Twitter (34.7 million)
Whether you are a beginner or an advanced user, you can't be a part of today's social media scene without Twitter.
15. The Weather Channel (30 million)
See #13.
16. Google+ (28.8 million)
Google's attempt at a social media service hasn't done very well, but it still comes standard on many phones.
17. Netflix (27.6 million)
Great for streaming a full season of "Orange is the New Black", but be careful only to watch when connected to Wi-Fi otherwise you'll eat through your data plan in no time.
18. Snapchat (26.5 million)
This photo sharing app that destroys the image shortly after sending has become an enormous hit among teens.
19. Amazon Mobile (26.5 million)
Many people don't know the best feature of this app: you can order a product simply by taking a snapshot of it with your phone.
20. Pinterest (24.6 million)
This moodboarding service is a great way to find inspiration, recipes and more.
21. eBay (22.2 million)
While eBay is a great way to unload your used goods, remember to change your password.
22. Skype (18.8 million)
The popular video chat service is always improving. Group video calls are now free and real-time speech translation is coming by the end of the year. It's also a great way to get free messaging.
23. Shazam (18.4 million)
A popular music recognition service. Check out #5 for listening and discovery options.
24. Yahoo Mail (17.6 million)
Standard for many phones. #7 has more resources for you.
25. Kik Messenger (17.2 million)
A popular messaging app that younger users have flocked to.
As you can see, there are a large number of Google apps on the list, thanks in part to so many of them being built in to Android phones by default. Social networking is big, too – Facebook, Instagram, Twitter, Pinterest and Google+ all make the list.
Obviously, because the above list is constructed based on user numbers, there are a ton of great apps worth downloading that aren't in the top 25. You can take a look at our picks for the best mobile apps by checking out our top 10 free Android apps and top 10 free iPhone apps.
[Woman using iPhone via Shutterstock]