Original Sleep Sound Generator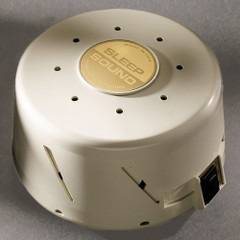 Many babies sleep better if there is white noise to block out distracting sounds, such as voices, or anything that may startle them. Trying to get a baby back to sleep after being startled awake is not fun — trust me. My favorite is the Original Sleep Sound Generator from Hammacher Schlemmer.
Price: $54.95 on Hammacher.com
Like this product?
Let your friends know:
Own it? Questions? Let us know!